"If your pictures aren't good enough, you aren't close enough."
Robert Capa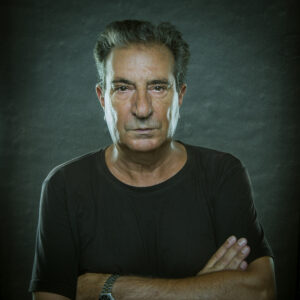 Everything started when my father gave me a camera. It was in the 1960s shortly before he died. The Argus C 3 was a low-priced mass production item and fascinated me by its shape. Photographers named it "The Brick". As a boy I was not too much into photography, the passion for it indeed came later due to my travels to remote places around the globe.
Today I am a freelance photojournalist who portrays life in developing countries for documentary and feature stories. My practical experience in the field of humanitarian aid working in West Africa gave me the insight I need to take pictures that truly say something about the people and places I visit.
At time, I am documenting development projects on behalf of German and international aid organisations. The combination of my academic background of cultural anthropology and living for several years in South East Asia and West Africa, gives me the experience for implementing these unique stories through a visual approach.
My work is showcased at exhibitions, published in annual reports, magazines, books, mailings and on websites. Recently I work also as an embedded photographer in conflict areas.
In case of interest in my work, in specific pictures or projects, please contact:
eb@enric-boixados.com
and/or
sl@sabine-ludwig.com
REFERENCES and PUBLICATIONS
Aid Organisations/NGOs:
Caritas international
Caritas St. Pölten/Austria
DAHW German Leprosy and Tuberculosis Relief Association
DED Deutscher Entwicklungsdienst, now GIZ
Kindernothilfe
Renovabis
Embedded Missions:
Afghanistan
Iraq
Lebanon
Mali
Newspaper Editing:
Badische Zeitung
BILD Deutschland
Deutsches Aerzteblatt
Die Tagespost
Forum – Das Wochenmagazin
Frankfurter Neue Presse
Leipziger Volkszeitung
Münchner Merkur
Rhein-Neckar-Zeitung
Sächsische Zeitung
Thüringische Landeszeitung
Development Policy Media:
DED-Brief (now GIZ)
Share, World Bank
Agencies (Photo Data Bank):
KNA
Private Archive:
Photos on request